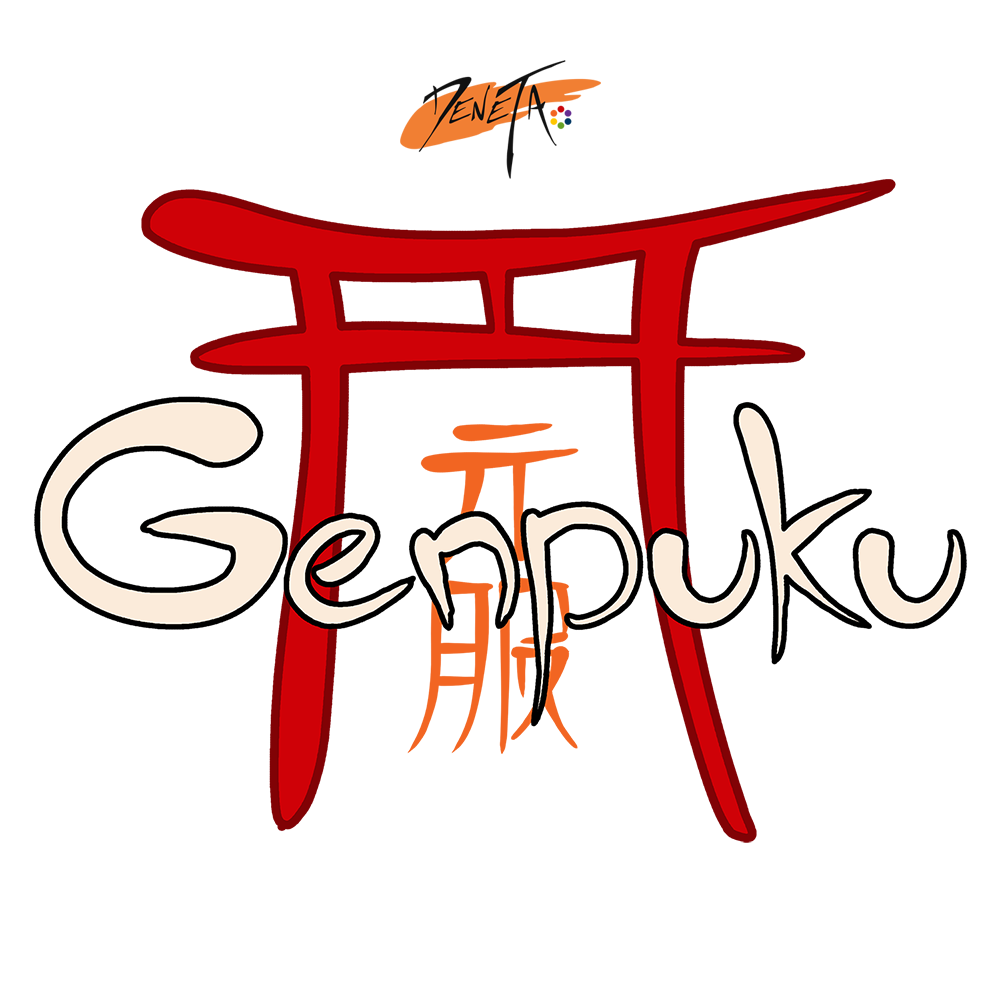 Genpuku
A downloadable game for Windows
Summary

Today is the day you come of age through your Genpuku ceremony. However, there is one final challenge you must overcome before you can become a Samurai.
Genpuku is a short VR experience set in Feudal Japan, developed in Unity 5 for Oculus Rift . Experience the rich colours of Autumn in a traditional Japanese shrine from the eyes of a child.
This game is a student project, and our brief was to create a historical experience with interactable characters and dialogue. This could either be based on a real historical event, an event in the future, or a re-imagining of a historical event. Our game is the latter, where we have tried to respectfully replicate a Genpuku ceremony from the Muromachi period with elements of Japanese mythology.


Disclaimer
Our depiction of the Genpuku ceremony may not be accurate due to limited time and resources, and we mean no disrespect if any part of Japanese culture is presented inaccurately.
Technical Requirements
System: Windows
Occulus Rift (can be played without a VR headset)
Xbox Controller
The Team

Dannielle Jones - Animation
Eron Alcantara - Animation
Nafisah Darwiche - Animation
Erin Hall - Game Design
Troy McAnally - Game Programming
Aleksei Tcelishchev - Game Programming
Audio
All of our music, SFX and dialogue created and recorded by the Studio 3 audio students at Sae.
Thanks Guys!
Version 0.1.0
The player is able to play through the critical path of the game by interacting with the coloured blocks. Blocks are people too.
Not all interactions and puzzles are complete, but they have been set up to work with the critical path despite this.
Currently no menu option available to the player.
Be wary of fast head turning (sorry, we are trying to fix it).
Doesn't actually work with VR.
The scene is still a partial greybox.
Not all SFX and dialogue have been added.
---
Version 0.1.1
Works with VR and detects when VR headset isn't present so you can play without VR too.
---
Version 0.2.0
Tower of Hanoi puzzle is still in progress
Japanese puzzle box is playable (you might not be able to move after completing it though)
Sorry about the mouse cursor.
New assets and updated lighting.
---
Version 0.3.0
---


Version 0.4.0
Optimised
Updated models
Tower of Hanoi is compete
---
Version 1.0.0
Final Build for Studio 3.
Not all animations, SFX and dialogue have been implemented due to deadlines.
Towers of Hanoi BUG: Select a rock to pick it up and select a base to place it - do not select another rock when holding a rock or the rock you are holding may get deleted.
Press Esc to exit game.
---


Please Note
All assets have been created by our team except for the skybox and ground texture, which have been sourced from the Unity Asset Store:
60+ Painterly Terrain Textures by Lighting in a Jar (Yellow Leafy Floor)
Toony Skies by Arkham Interactive (Pink Sunset)
| | |
| --- | --- |
| Status | In development |
| Platforms | Windows |
| Author | DENETA |
| Made with | Unity, Oculus Rift |
| Tags | 3D, cell-shaded, Controller, japan, Minimalist, mythology, Oculus Rift, Singleplayer, Unity, Virtual Reality (VR) |
Install instructions
Extract files from zipped folder.
Connect and set up Oculus Rift and controller.
Open Genpuku.exe file and click play in Genpuku Configuration window.
If playing without a VR headset select desired screen resolution in Genpuku Configuration window and click play.